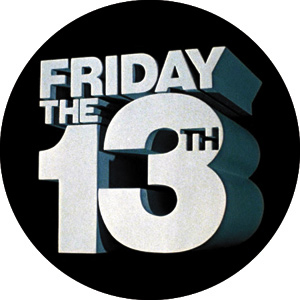 Happy Friday the 13th! Always one of the best days of the year!

Real Sex Vs. Porn Sex: The Battle Rages On, a commentary from Fleshbot. An even-handed commentary, even better.

Drink in a tree! What could be more fun?!

Wow, Kylie, I love you.

David Horvitz reminds me of Yoko Ono. This is a good thing.

8 Superfoods for Winter from the ever-fabulous Kristen's Raw!

An interview with Sarma Melngailis of Pure Food & Wine!

You need one of these t-shirts.

Anja Rubik proves just how dynamic black & white can be. Also, if someone DIYs a pair of white Doc Martens to look like those… I will kiss you.

Madonna's new boyfriend is a looker. & I love her for being so public about it, & I love her for not being all "Oh, A-Rod!". Seriously, she is great.

Want new, fun people to follow on Twitter? How about my boy Chew Fu, Immortal Technique, Murs, Kno from CunninLynguists, Erykah Badu, Common, Nas, Talib Kweli, Kris Carr, Dessa from Doomtree, P.O.S., Diplo, Jean Grae, Brian Eno, Ashton Kutcher, Miley Cyrus, Demi Moore, Rhymesayers Entertainment, Questo from The Roots, fake Karl Lagerfeld, Tom Waits or Shaq… ? They should keep you entertained! Yes, it's like a hip-hop convention in here. See also Rappers On Twitter!

Favrd shows you Twitter's most popular updates. Good times.

Swanboats need love too, you know.

Some of your favourite designers (Zac Posen, Catherine Malandrino, Emanuel Ungaro, Hervé Léger, Kate Sylvester, Opening Ceremony, Manish Arora, Marchesa, etc.) created pieces for MAC Hello Kitty… & they're being auctioned right now. P.S. The Hello Kitty for MAC range came out early. Hello Kitty Mild, Hello Kitty Wild, & Hello Kitty accessories. Peep game!

I love Edward Gorey & discovering his illustrations of The Recently Deflowered Girl made me like him even more.

Raw Chocolate & Valentine's Day Love — lots of yummy links in one place, thanks to Dhru & the We Like It Raw crew!

I love FixTunes! It is a dream come true for anyone with a lot of music on their computer — it fixes up all the tags for you automatically. YUM! My super-secret-sleuth hint is to set the accuracy to 80% to make sure the tags are accurate. I just run it in the background & now looking through iTunes is a complete delight. Try it out!

Mary-Kate Olsen in Interview magazine.

A horoscope-themed photoshoot from Russian Vogue.

By now you all probably know & love Jake Himself. Here's the bestest of ZoomDoggle from the last week… or so. Vader After The Dentist; High Five Escalator; Chicago News Team Dance Party; Milf Yourself (wow); Twipple (DO IT!); Make Music From Text; Cookie Monster's 99 Problems & Hot Water + Cold Air = Fun. Man, the internet's ridiculous, isn't it?
Alternate video for Atmosphere's You.
Sera Beak talking about The Red Book.
Philip McCluskey
talks about quitting your job.I love him! He is a mega-watt cutie.
Oprah on Larry King.