I bought these — my first pair of Louboutins — last year, during the infamous Bergdorf Goodman shoe sale. When I saw them in my size, & marked down a whopping 70%, I knew it was shoe fate!
Their five inch heel makes them just ridiculous enough, but not so terrifying that I think I'm going to break my neck in them… & well, who could resist glitter like THAT?! Not this magpie!
Sensible people will disagree, but to me, they're worth every penny. Any time I'm feeling blue, I just slip them on & trot around the house. They never fail to brighten my mood!
Every girl should own a pair of glitter shoes…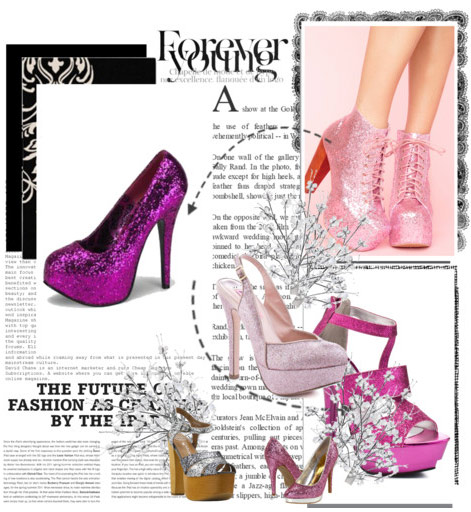 My suggestions:
Jeffrey Campbell Lita
, anything by
Bordello
,
Promiscuous Ryan
,
Betsey Johnson Dizzyy
, &
Michael Antonio Ratio
!