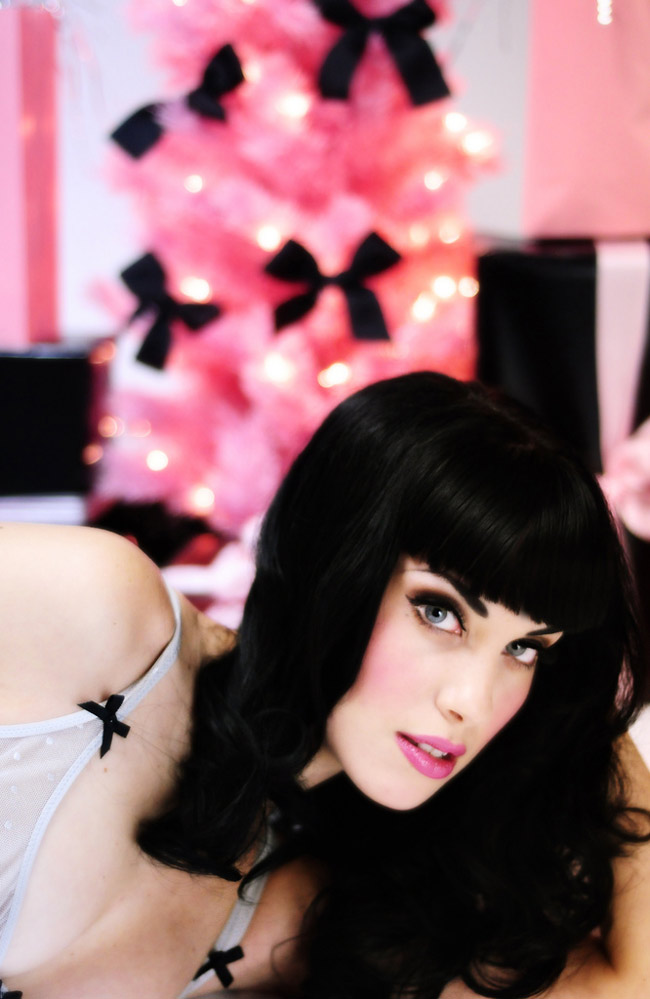 Photo by
La Photographie Nashville
.
Holiday presents. Oh! The anguish! They can be hard to buy, can't they? Especially in this day & age where we're so addicted to the feeling of instant gratification that we just go out & get what we want for ourselves!
Thankfully, I've compiled this little list of trinkets to keep even the fussiest playgirl smiling!
Fingers crossed & Godspeed!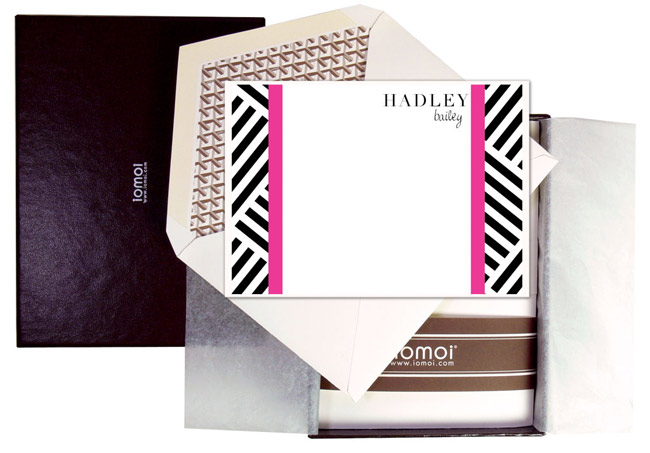 50.
Stationery fiends are a strange bunch. I count myself amongst them. You can pick them out of a line-up: they are the ones whose jaws go a bit slack at a pen display, who will sometimes sneak a whiff of a new notebook, who can always be counted on to rustle up some paper & a writing device at the bottom of their cavernous handbag.
Well, for those people, great stationery is always a wonderful gift–& iomoi have an incredible selection of paper which can be monogrammed any way you like! SWOON! I am particularly partial to the black stripe, the plume pattern, the pink skull, navy paisley, floral starburst & orange paisley! Why not have some notecards emblazoned with your best friend's name? Why not indeed!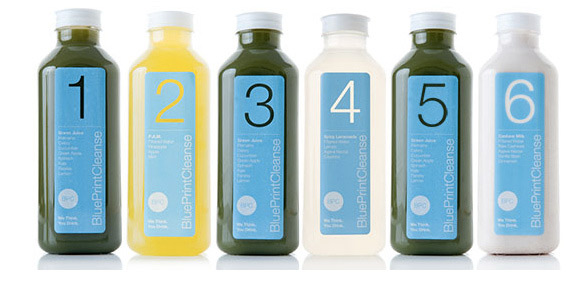 49.
Calling all health fanatics! A juice cleanse programme is an excellent way to show your friend that you support their endeavours to get (or stay!) healthy!
A simple Google search of the term "juice cleanse" + your city will net you many results. Pick them up a gift voucher which they can use whenever they like, & they'll thank you forever! (I bet the 2nd of January is a popular day to start!)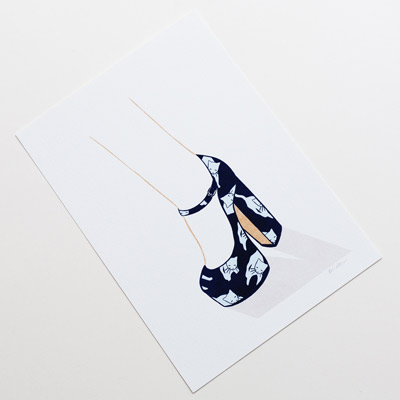 48.
If your friend's apartment is looking a little dreary, why not buy some art for their wall?
Some places to check out: Kris Atomic, Fawn Gehweiler, Molly Crabapple, Imaginary Foundation, Ribonita, Barewalls.com & Zoetica Ebb. You can also try browsing the art category on Etsy.com!
Better yet, you could make your own, if you're that way inclined!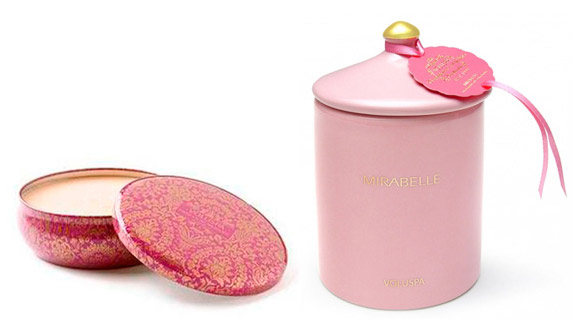 47.
Scented things for the home are always a welcome, fabulous gift.
Some of my favourite candles are by Voluspa, & come in scents like pink citron, truffle white cocoa, French bourbon vanille & macaron. They're packed into decorative tins & come in a variety of sizes, from teeny-tiny (you could gift an assortment!) to mega-mega. I was also recently introduced to Jimmyjane's Little Afterglow Sampler: a selection of scented candles whose wax, when melted, magically transforms into massage oil for a lucky partner! Very sexy!
You can make the giving even more decadent by adding a box of Swarovski matchsticks!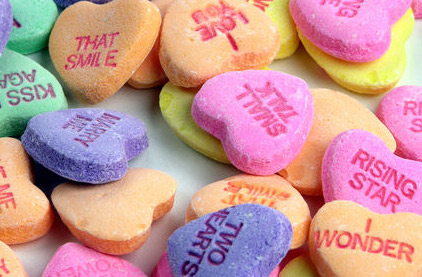 46.
Does your friend have a favourite candy or snack that they adore but find it hard to buy? So many websites these days will allow you to buy products in bulk — why not give them several packets of their favourite nibble?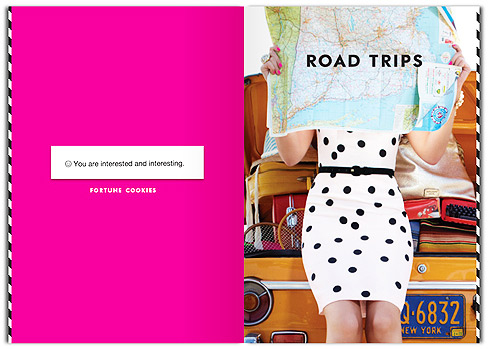 45.
For the extravagant only: Book a holiday for yourself & your friend! On Christmas Day, present them with gift-wrapped air (or train!) tickets & a little information packet about the location & the hotel you're staying at.
You can go as lavish or as simple as you like. A quick jaunt to Vegas? A weekend camping trip? A roadtrip to an unfamiliar area? Whatever you choose, a getaway with your best friend is always welcome!
44.
If your friend already has too much stuff–& really, don't we all?–why not think about the non-consumer ways you could help them out? From offering to walk their dog for a month to providing free babysitting services or teaching them how to cook, sometimes giving someone help & time can sometimes be the very best gift.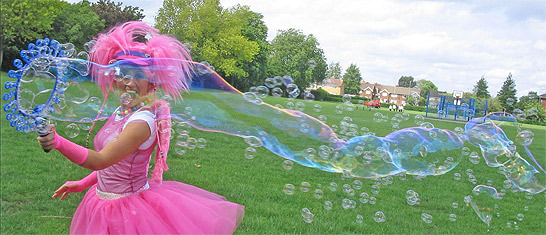 43.
How about one of those kits which make enormous bubbles? I remember receiving one as a child & being so delighted! I think it would be a welcome gift for any age, truly!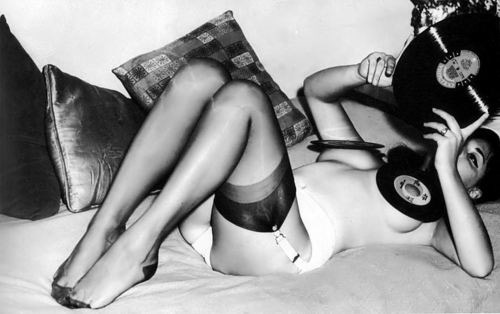 42.
Give your friend a stack of your favourite records. It's more involved than making a mixtape & it looks much better under the tree!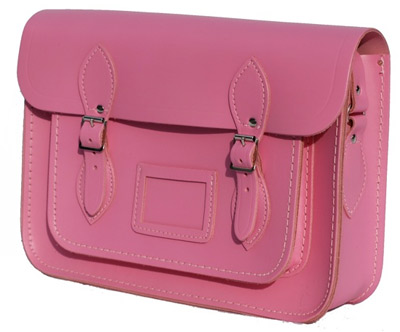 41.
Is your friend about to embark on a new adventure? Why not compile them a little kit to send them off with good fortune? Their new adventure could be anything, from school to a new job or travelling, but they could definitely use some luck & comfort along the way.
Fill a box or a satchel with a selection of items to make life easier. Maybe a cozy sweater, some fortune cookies, a map of the place they're heading to or a copy of your favourite book. You could even throw in a harmonica for those long train-rides!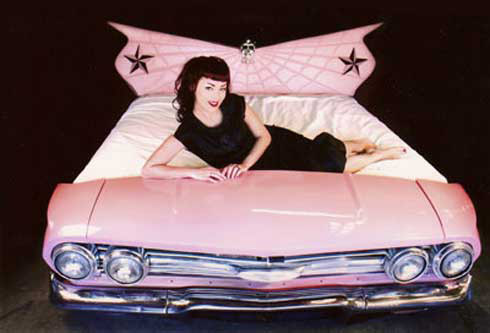 40.
Band together with your other friends to buy your BFF something they really need–whether it's a new couch or even expensive car repairs!
While you might think buying your friend a new bed is a huge stretch for your wallet, if you pool your finances with some other well-intentioned people, you'd be amazed at how far you can make your money go. Better to buy someone something they really need than a bunch of sweet but essentially useless trinkets!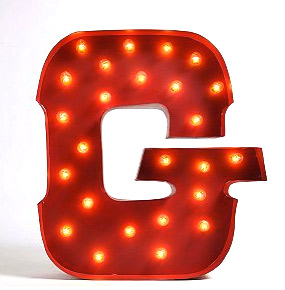 39.
Ha! Speaking of "sweet but essentially useless" gifts! Buy your buddy a selection of monogrammed items. Start with a marquee letter, a monogrammed mug & an initial keyring, then pack it all into a monogrammed tote bag!
There are lots of wonderful monogrammed items all over the internet, just begging to be purchased, from vintage letter sweaters to custom name necklaces. They'd all make great gifts for the girl who has everything!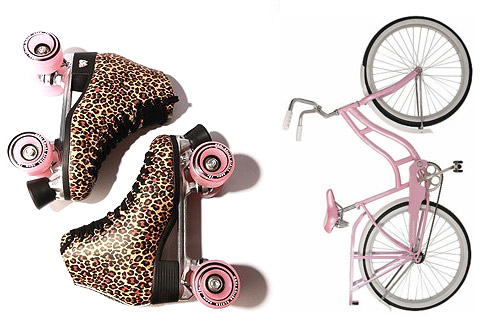 38.
Is your friend trying to use her car less? Help make it easy with a pair of leopard-print rollerskates, a pink Schwinn bicycle or a pair of silver Converse sneakers! Who could say no?!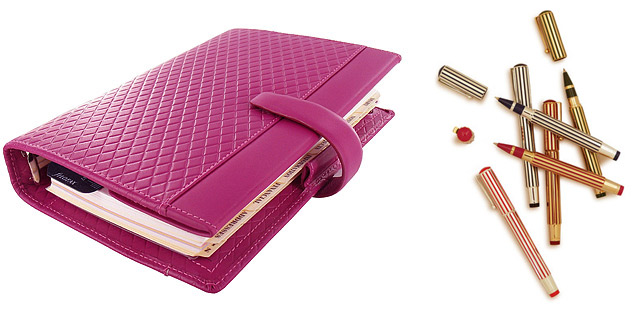 37.
2011 (two-thousand-&-heaven!) is just around the corner, so help them get prepared for it! Grab them a bright, beautiful Filofax in red, pink or purple & pack it with fun inserts. Slide some sticker sheets inside, write a sweet dedication on the front page, & top it all off with a fantastic pen. I love Campo Marzo–check out their rollerball elites, striped rollerballs (I have a black/silver one & adore it!) or pen necklaces! Their pens are stylish, colourful & inexpensive… The holy trifecta!
Or you could go classic, & buy them a stack of Moleskines: a notebook, a planner, a sketchbook, a travel journal. Wrap them with brown paper & string, & watch your friend beam with happiness!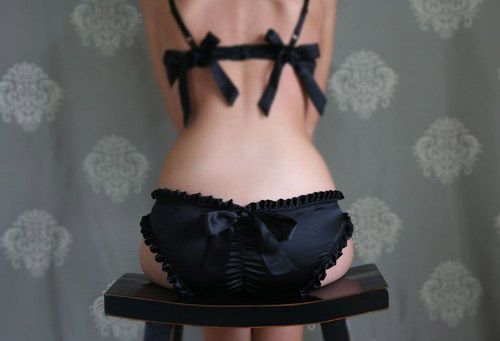 36.
A radical self-love gift: Get your friend a voucher to an amazing lingerie store. My favourites are Agent Provocateur & Kiki de Montparnasse but it's true that the cost is prohibitive! You don't have to spend a mint to deck your halls with boughs of lingerie. I also love Purrfect Pineapples (SUPER-CUTE) & Victoria's Secret has some lovely things! Etsy is wonderful, too; just type lingerie into their search.
Regardless of the source, encourage your favourite girl to go out & spoil herself!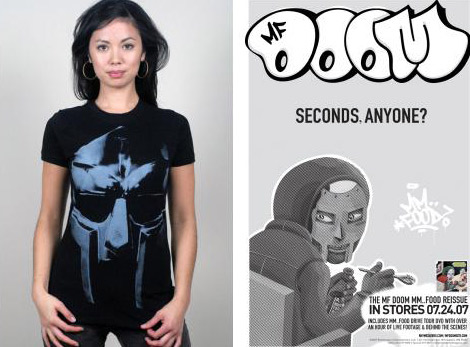 35.
Is your bestie a music fiend? Buy her the ultimate music fan gift: a hoodie or t-shirt of the band, a selection of rare or limited edition EPs & a pair of concert tickets!
(For extra points, include a fake love letter from the person in the band she fancies most! This will surely be the part of the gift she treasures most!)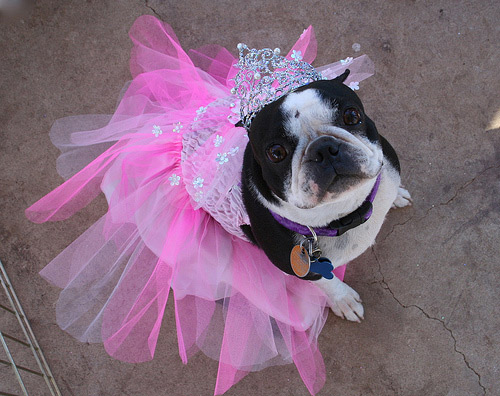 34.
Is your best friend's cat or dog their entire life? Spoil the pet & your friend will be incredulous about how thoughtful you are! A rad dog sweater, a chew toy & a nice new bed will definitely make any animal-lover smile.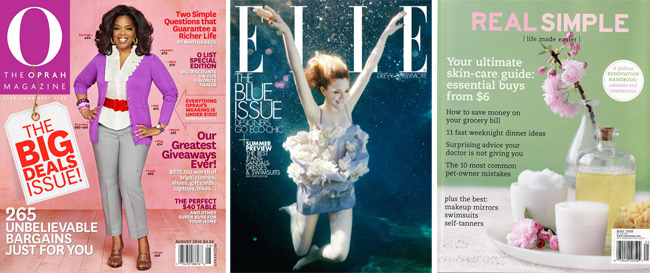 33.
A selection of magazine subscriptions is the gift that keeps on giving. You can purchase them so cheaply online. Why not have your friend's mailbox stuffed with Real Simple, Elle, Oprah, Vogue or Harper's Bazaar every month for a year? Why not INDEED!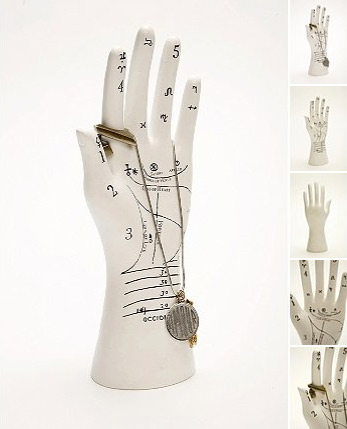 32.
For the zodiac obsessed, why not snap up a zodiac coin bracelet or zodiac necklace, a starsign candle or a zodiac medallion ring? Top it all off with a palmistry jewellery stand & she'll smile from ear to ear.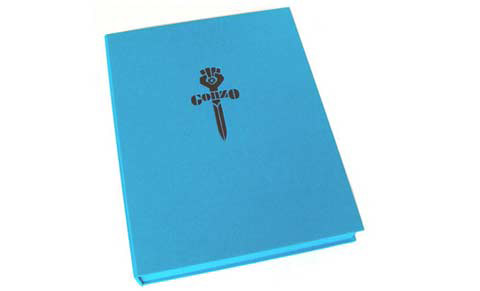 31.
It seems almost quaint to give books as gifts these days–how sad!–but they're still a sensational thing to give. It would be magnificent to give your friend a copy of every book their favourite author ever wrote. Their literary discography, if you will! My friend gave me all of Bret Easton Ellis' books for Christmas one year & I've never forgotten it!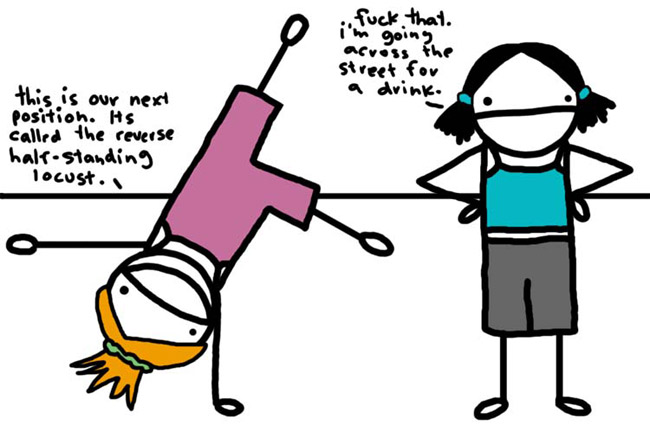 Illustration by
Natalie Dee
.
30.
If your friend is the physical type, or even if they're not, the start of the year is such a great time to get your body moving! Start as you mean to go on, & all that. A monthly pass to a great yoga class might be the perfect gift. Hey, maybe you could go together! (Buy her a pair of cute yoga pants while you're at it!)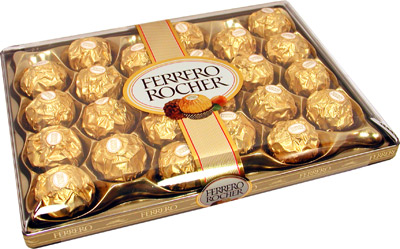 29.
A box of really good chocolate. I fervently maintain that it's not the holidays without chocolate! (I am a sucker for Ferrero Rocher!)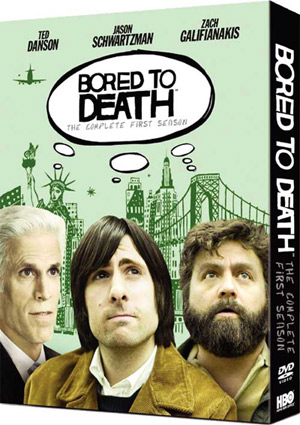 28.
When it's cold outside, & all you want to do is curl up on the couch, a box-set of your friend's favourite TV show might be just what the doctor ordered. You could even make weekly dates to hang out & watch it together!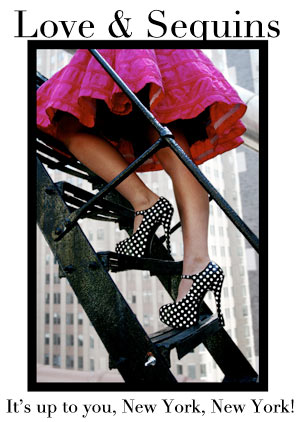 27.
If your friend's into self-improvement & podcasts, you could send them an episode of Love & Sequins! Just email me about it & we'll make it happen!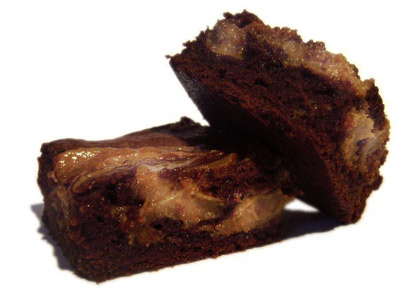 26.
Sweets for your sweet: Cupcakes In Jars will deliver baked goods right to your bestie's door. Gingersnap vanilla marshmallows? Peanut butter bliss bonbons? How about a cupcake sampler? Surely any of these gifts will snag you a nomination for BFF Of The Year!
25.
Mix sparkles with positive energy & give your friend a crystal ring these holidays. They're less expensive than a gemstone & just as beautiful, if not moreso!
I particularly like this aqua aura quartz ring, this aquamarine pyramid & this pink crystal ring, but really, anything by Elseetee is a sure winner!
For extra points, add a little handwritten note about the properties of the crystal, as well as how to take care of it!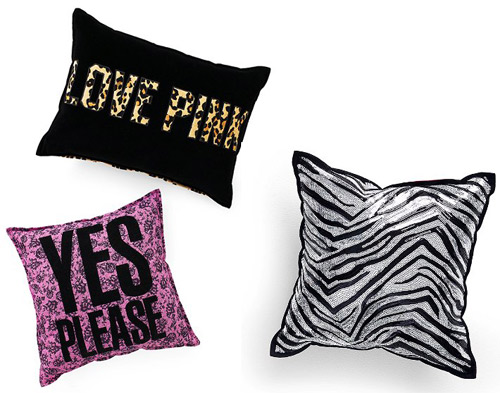 24.
Spruce up her bedroom these holidays with some sweet things for the home.
I love these butterfly mobiles made from vintage dictionaries, this star nightlight & this fantastic wall decal. Alexandra Ferguson does great recycled slogan pillows, Victoria's Secret Pink has super-cute pillows & blankets!
There is amazing homeware all over the web, so do some trawling & see what you can find! Etsy, as always, is a fantastic place to start!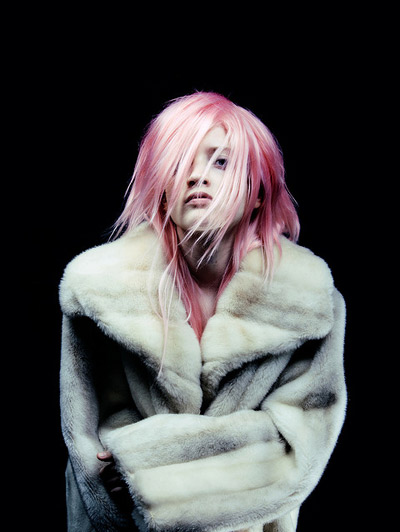 Photo by
delinion
.
23.
Buy her a wonderful faux fur coat to keep her cozy & chic throughout the holidays. Throw in a belt so she feels more sexy baroness than abominable snowman!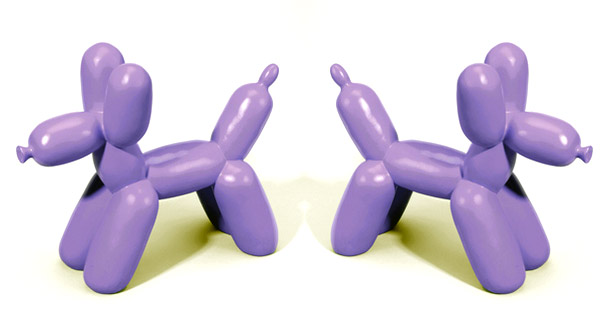 22.
Does your friend love Jeff Koons but can't quite come up with the coinage to own one of his pieces? What about these balloon animal bookends?! They'll do in a pinch! Or, she could just make her own!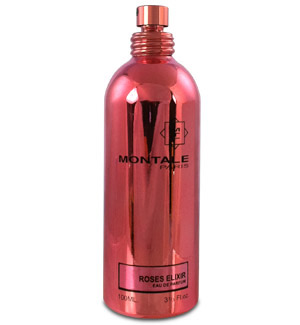 21.
Everyone wants to smell good, & my favourite source for scents is Lucky Scent. You can select the kind of perfume you prefer–citrus, floral, sweet, etc.–then browse the bottles.
My picks? Roses Elixir ("A giddy, fizzy, fruity rose – young, flirtatious and ready to dance the night away. Bright, sparkling citrus notes tease us into a juicy bouquet of rose, jasmine, orange blossom and strawberry"); Petite Cherie ("A fruity-gourmand fragrance, covered with a ripple of peach and pear, drunk with the scent of sensual rose musk, standing royal in its vanilla frame, all sprinkled with the powdery scent of refreshing cut grass"); Geisha Pink ("Sunshine streaming through pink blossoms. This flirty concoction of tart orange, sugared plum and soft vanilla is downright saucy"); Dulcess ("Dulcess is pure and honest charm in a bottle, a sweet vanilla and musk-tinged afternoon spent on the beach with your toes in the sand, your hand around something cool and refreshing, and a smile on your face brighter than the Costa Rican sun"); Eau Radieuse ("This gleams like a brand new star cruiser zipping across the galaxy – bright and shiny and futuristic, full of light and hope") & Bergamot Truffle ("While the star ingredient, bergamot, which is often bracing and tart, is softened and lightly sweetened by the presence of honeyed orange blossom, the strikingly intense, almost earthy chocolate note is made creamier with a soupçon of vanilla")!
If you really can't pick, there's always a gift certificate!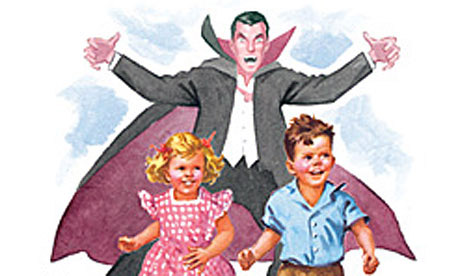 20.
If you have a selection of playgirls to buy for this silly season (lucky you!), why not give them silly little things? I like: Dracula coin pouch, bonehead folding comb, build your own kaleidoscope, Dick & Jane & Vampires, candy-coloured faux fur foxtail keychains & every flower is illuminated! Maybe your girl will too.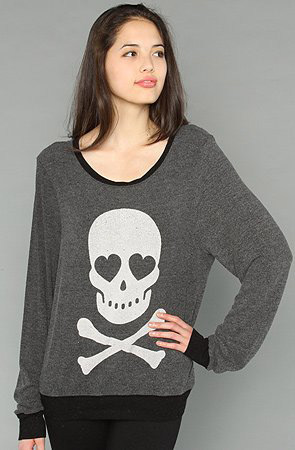 19.
Pick her up a Love Bones sweater from Wildfox Couture. I have a grey one & I wear it constantly! It's super-comfortable & so very cute!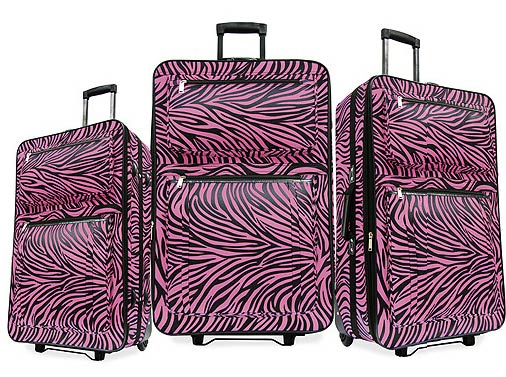 18.
For international playgirls: get her a fabulous suitcase, a gorgeous laptop case & a rhinestone luggage tag from Patricia Field!
Now she has no excuse not to get out of town for a week! (Throw in a book of photos of her favourite city for extra points!)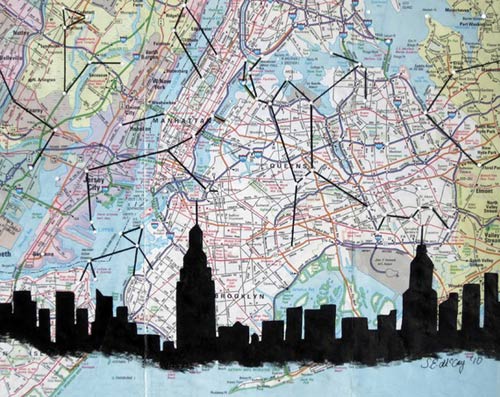 17.
Where has she always wanted to go? Why not get her something to remind her of her dream location? How about a type map of Manhattan, a New York constellation map or a Los Angeles destination pillow?
Maybe if you help surround her with reminders of what she wants, she'll get there faster!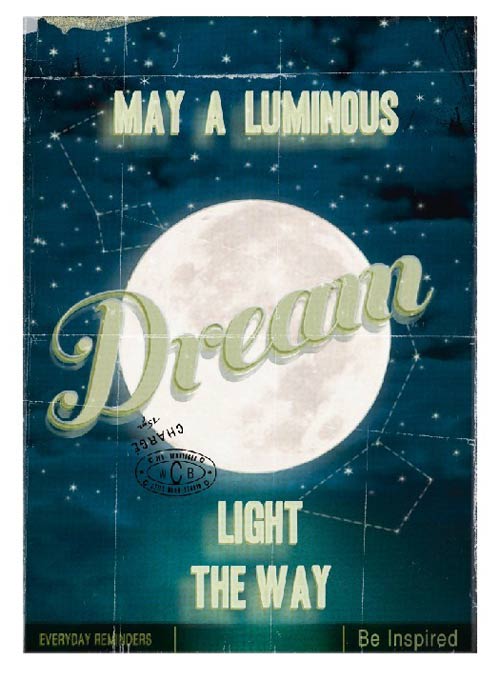 16.
I like art based around words. (Shocking!) Make your own luck, make something good today, may a luminous dream light the way, do what you love to do, oh darling, let's be forever & ever, oh darling, let's be adventurers, oh baby, let's be outlaws…
15.
You can't go wrong with sweet jewellery. I love these Twiggy & Andy Warhol pendants! Other lovelies: skull girl cameo, purple crystal bib, sparkly resin diamond, mermaid knife necklace, midnight masquerade necklace, rainbow druzy necklace, gingerbread house ring (!!!), lavender French macaroon ring, heart on your sleeve ring…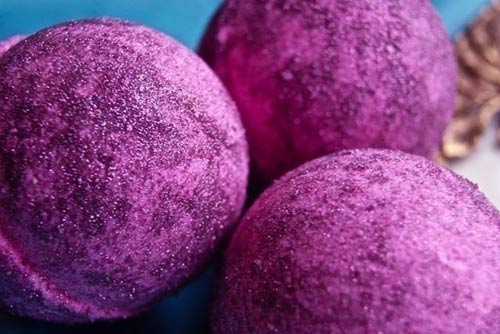 14.
Give her enough sumptuous bath goods to have her feeling luxurious all year!
I'd gift-wrap a seletion of Antoinette bath bombs which smell like jasmine & will leave you covered in pink glitter, rose bath bombs, honeysuckle bath bombs, coconut buttercream soap, creme brulee bubble bath & then throw in some chocolate milk bath to finish!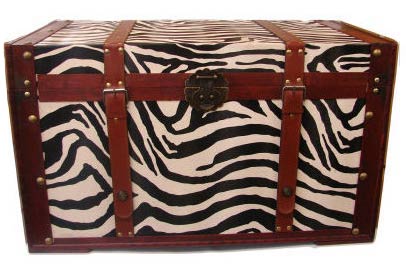 13.
If your friend just moved into a new place, why not give her a steamer trunk with her initials painted on the front? Then fill it with crisp new sheets, a magical pillow & a thick, warm duvet.
Perfect.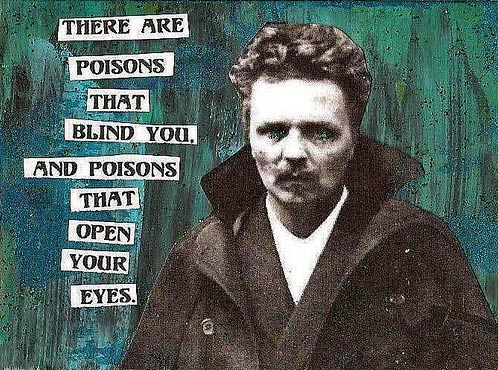 12.
Well, 'tis the season… Some people will just want a bottle of absinthe & a damn good spoon! This absinthe flask might not go amiss either, plus, it's gorgeous!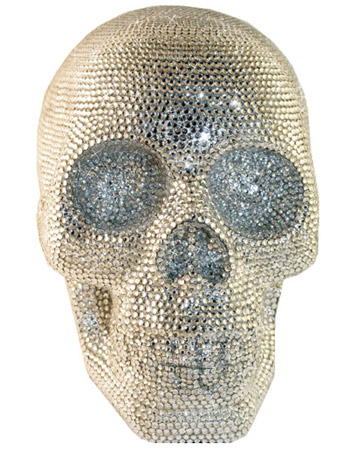 11.
A rhinestone skull. Here's another. For the playgirl who truly DOES have everything…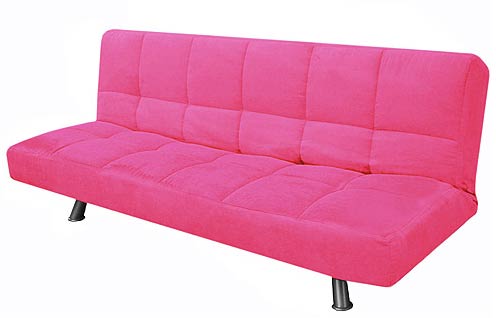 10.
It might be a little tricky to wrap & stick under a tree, but this bright pink futon is awesome & only $99!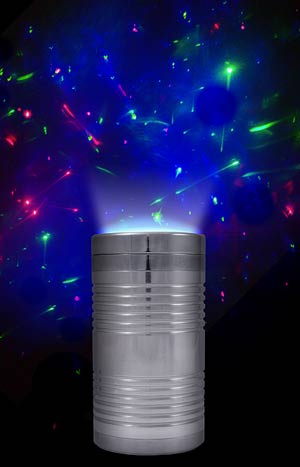 9.
For the geek girl in your life, this rainbow illuminated LED keyboard is sure to win her heart. How about a multi-colour animated LED cube, a sun & moon jar, a laser star projector or a laserpod? LOVE!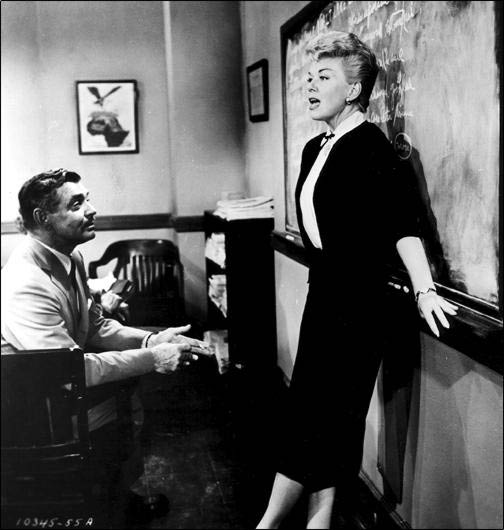 8.
Buy her some classes. French lessons? Ballet classes? Italian cooking? Creative writing?
Encourage your best friend to stretch her intellect this year!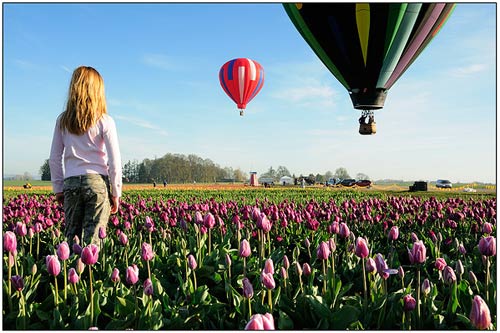 Photo by
Jesse Millan
.
7.
Is your bestie an adventure-seeker? Book her in to go sky-diving, splurge on a hot air balloon ride or organise for her to do that thing she's always said she wanted to do!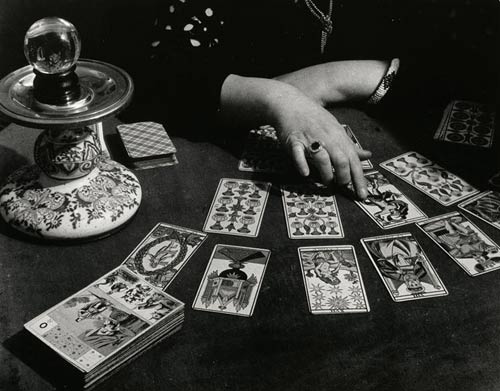 6.
Take her to see your favourite psychic.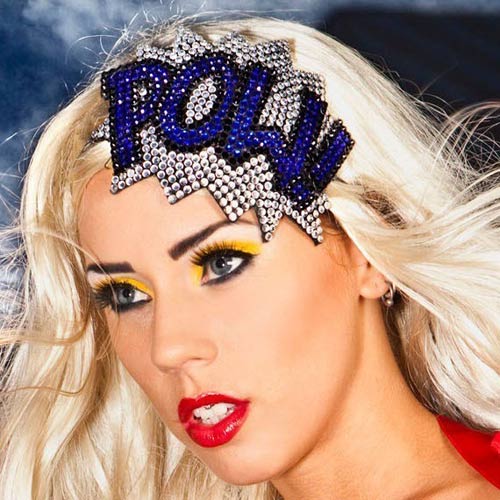 5.
For the hair accessory obsessed, give her a shoebox full of hair accoutrements. Headbands, hair clips, teeny tiny hats, bows & tiaras can all go inside!
ban.do have some lovely ones, & I love this POW! rhinestone fascinator! Too cute. Here's an adorable pink glitter feather headband & a hot pink glitter miniature top hat. Wow!
You can make hair accessories yourself, too, if you're crafty & dextrous! Perfect for the girl who prefers to wear something on her noggin!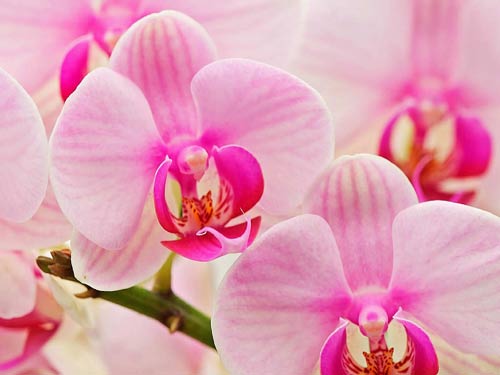 4.
Give an orchid. They are always a fabulous gift, & they're extremely easy to take care of (for the plant-phobic!). They only need to be watered once a week, & they're much better for the feng shui of a room than a cactus!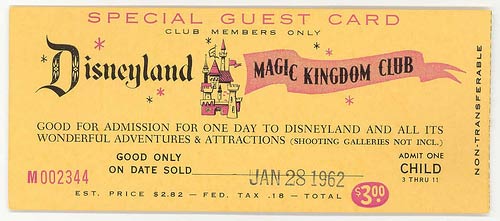 3.
Buy the two of you yearly passes to Disneyland! Now you can go whenever you want! & you SHOULD!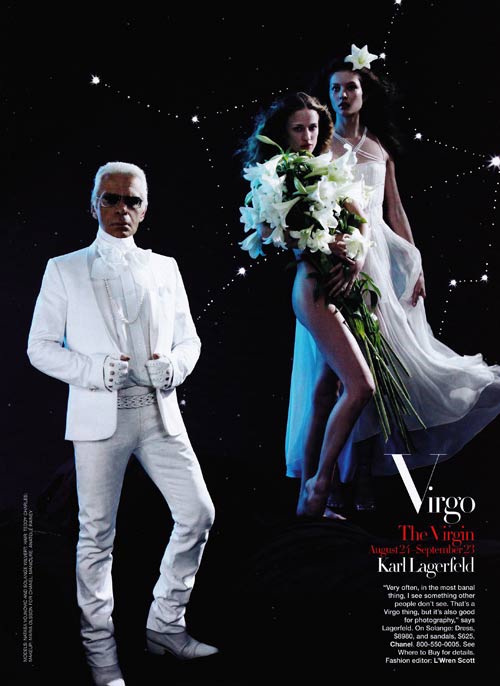 2.
Hook your girl up with the gift of horoscopes! My favourite source for astrological information is Mystic Medusa, & she does these wonderful astro packages which include daily horoscopes emailed right to your inbox, plus monthly schedulers & individual articles about various happenings… It is the best, I have been a subscriber for a couple of years now, & getting her emails every morning is a complete delight!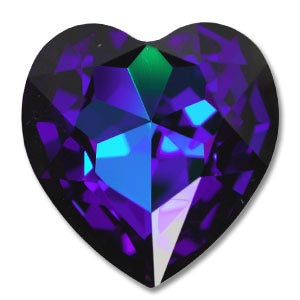 1.
Cast your eye to the right of galadarling.com & check out the small, independent businesses who have advertised with me this month! Support your fellow nonpareils & snap up something made with love & care!
Hint! Ladies, leave this open on your computer for your lover to see!